Instructions on purchasing a PECB Insights Conference Ticket
The PECB Insights Conference 2022 marks a special return to in-person conferences after a three-year period, scheduled to be held in the lively city of Brussels, Belgium, during 14-18 November, 2022.
There are three types of tickets for the PECB Insights Conference 2022:
PECB Insights Conference Ticket
PECB Pre-Conference Training Course Ticket
PECB Insights Premium Ticket
If you are interested in purchasing a ticket for the PECB Conference, you can follow the steps below:
1. Visit PECB Store by clicking here.
2. Login with your credentials and your PECB Email in the PECB Store.
Note: If you do not have an account with PECB Store, you can click here to register.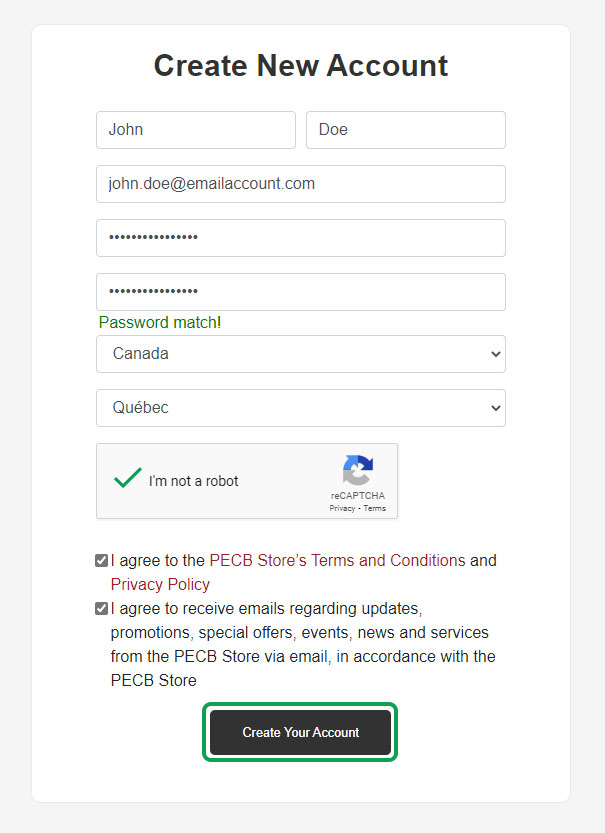 3. After you log in, click on the "Conferences" Tab.

4. Click on your preferred ticket.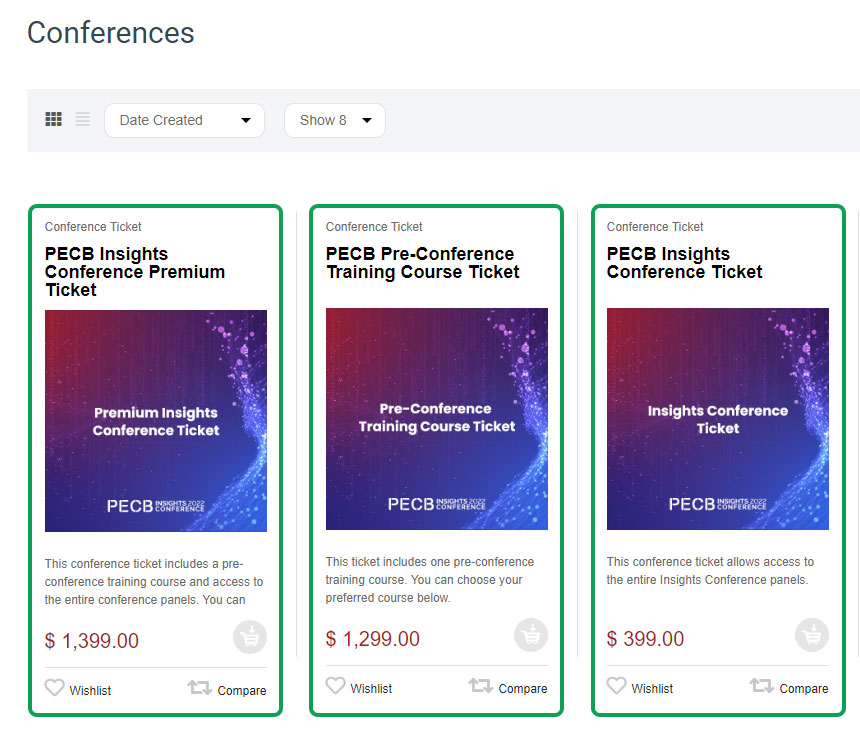 5. Add the ticket to Cart by clicking on the button.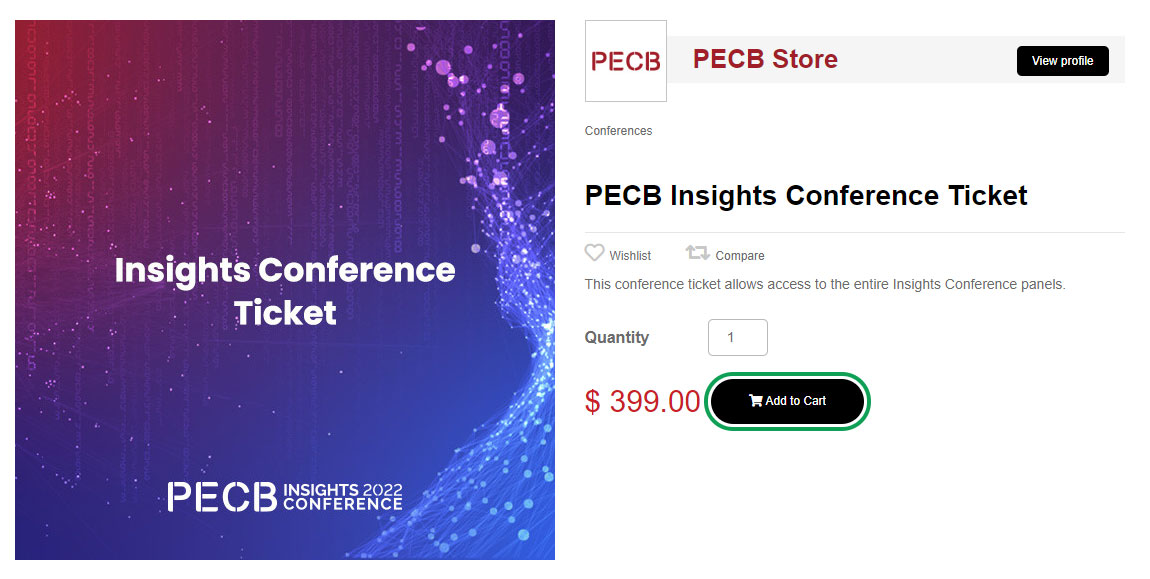 If you are purchasing a PECB Pre-Conference Training Course Ticket or a PECB Insights Conference Premium Ticket, note that you also have to choose a Training Course in the "Select Course" box.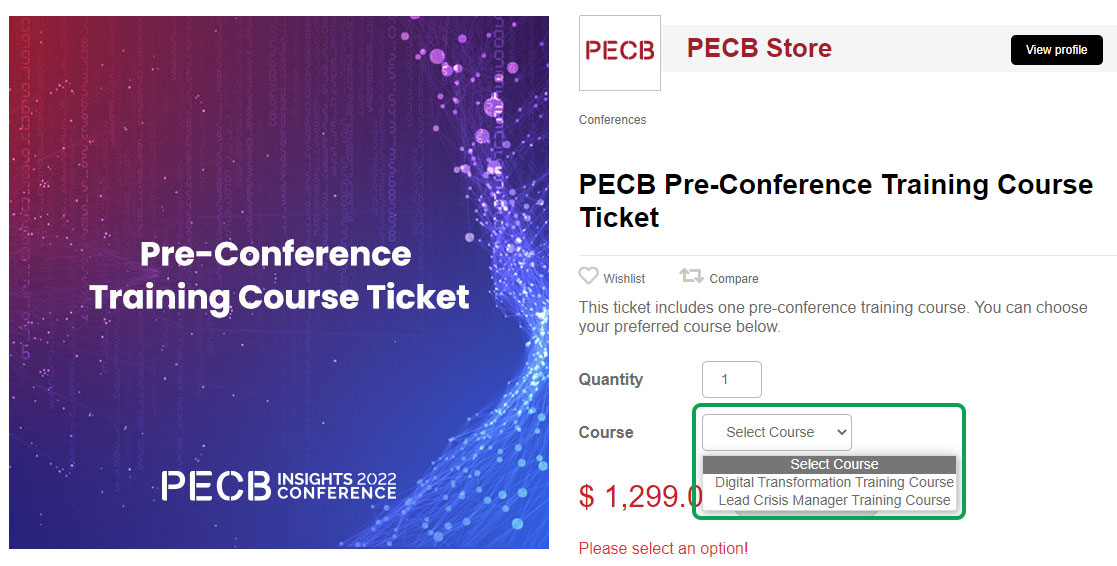 6. If you have received a gift card or coupon code, you may add that to the Promotional Code box to apply the coupon. You may continue with the purchase by clicking on "Proceed to Checkout".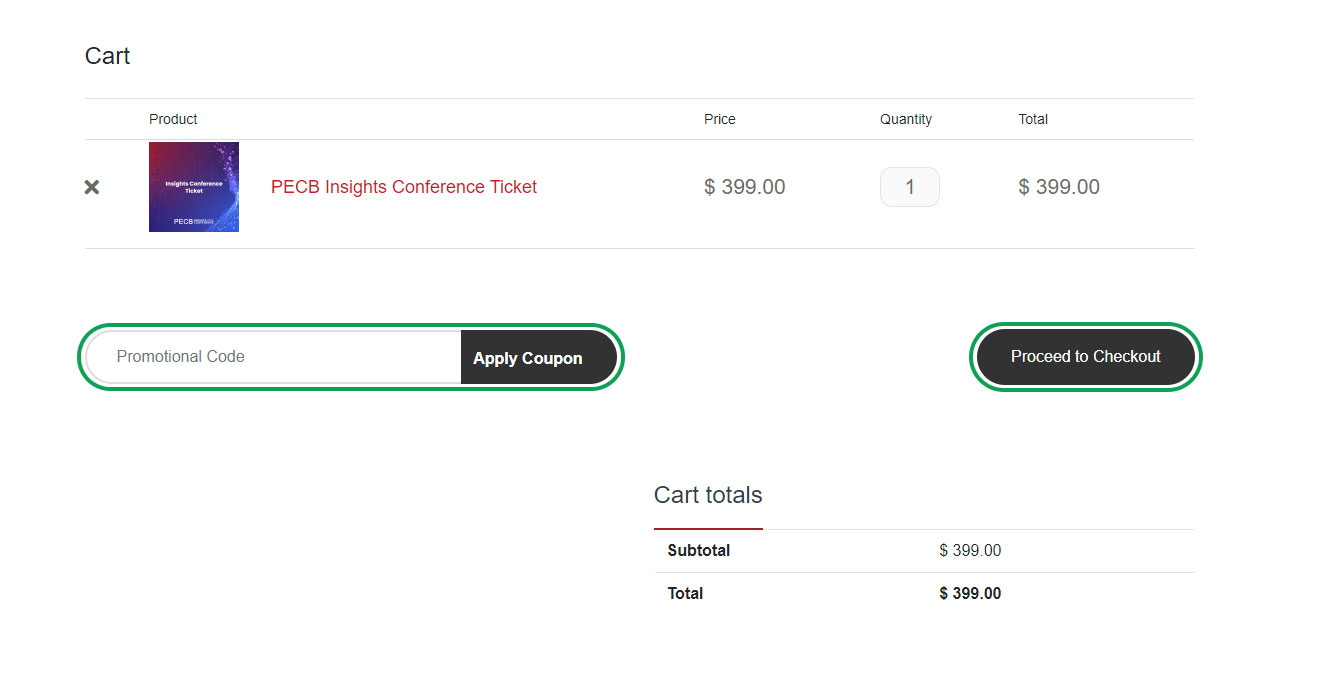 7. If you haven't filled out your billing details yet, you will get the opportunity to do so in Checkout, and click on Save.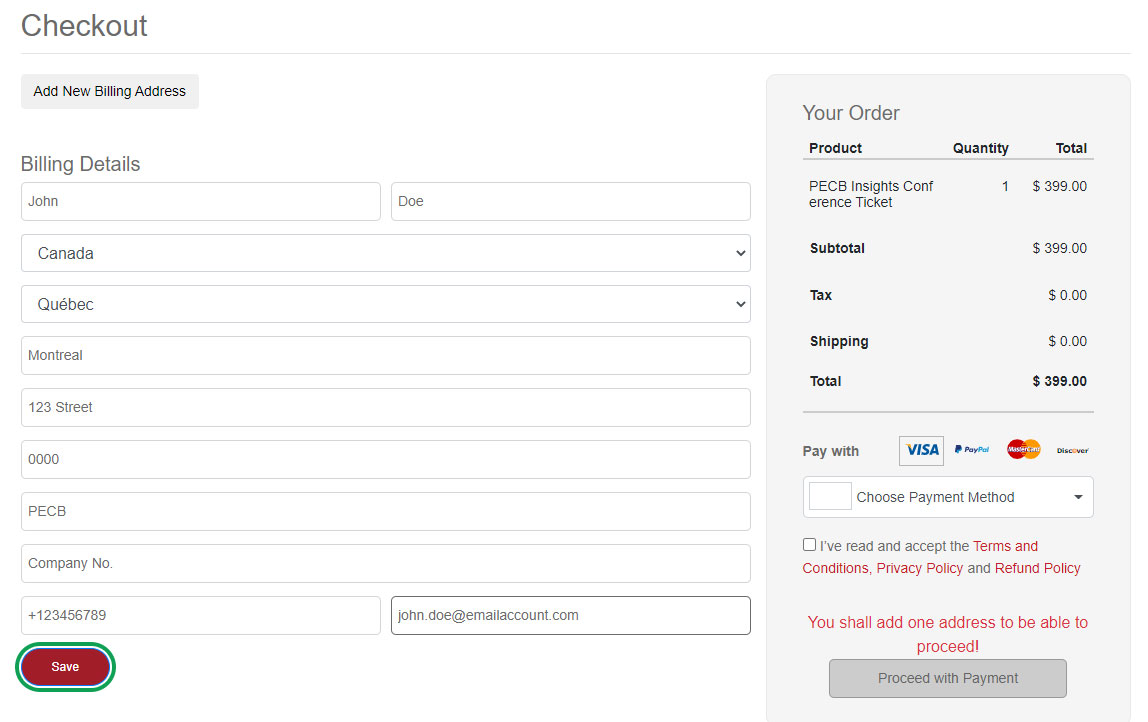 8. Choose a payment method, complete your personal card information, and click on Proceed with Payment.

9. And voila! You have successfully purchased a Conference Ticket.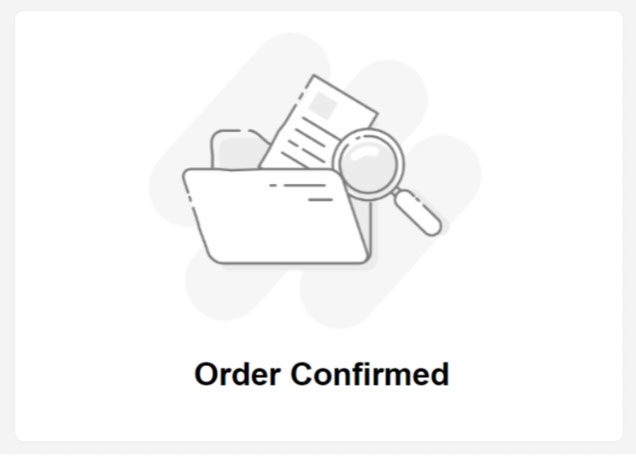 10. You will receive a purchase confirmation your QR Code attached in the email.
Kindly make sure to save/download it, as it is mandatory for check-in procedures.
We look forward to seeing you there!